SINGAPORE — Prices of Housing and Development Board (HDB) resale flats continued to fall in the third quarter, marking the ninth consecutive quarter of decline, although the dip was moderate.
Commenting on the latest data, ERA's key executive officer Eugene Lim said: "This is the smallest quarterly price drop in nine quarters, following the Government's introduction of both supply and demand side measures to cool the once-heated resale HDB market."
The measures include capping the Mortgage Servicing Ratio at 30 per cent of the buyer's gross monthly income, a maximum loan term of 25 years for HDB mortgage loans, and a three-year wait for new permanent residents before they can buy resale HDB flats. Mortgage Servicing Ratio is also applicable to executive condo applicants.  Existing executive condominiums include The Terrace EC, Signature EC At Yishun, The Criterion EC, Waterwoods EC, Skypark Residences and The Brownstone EC.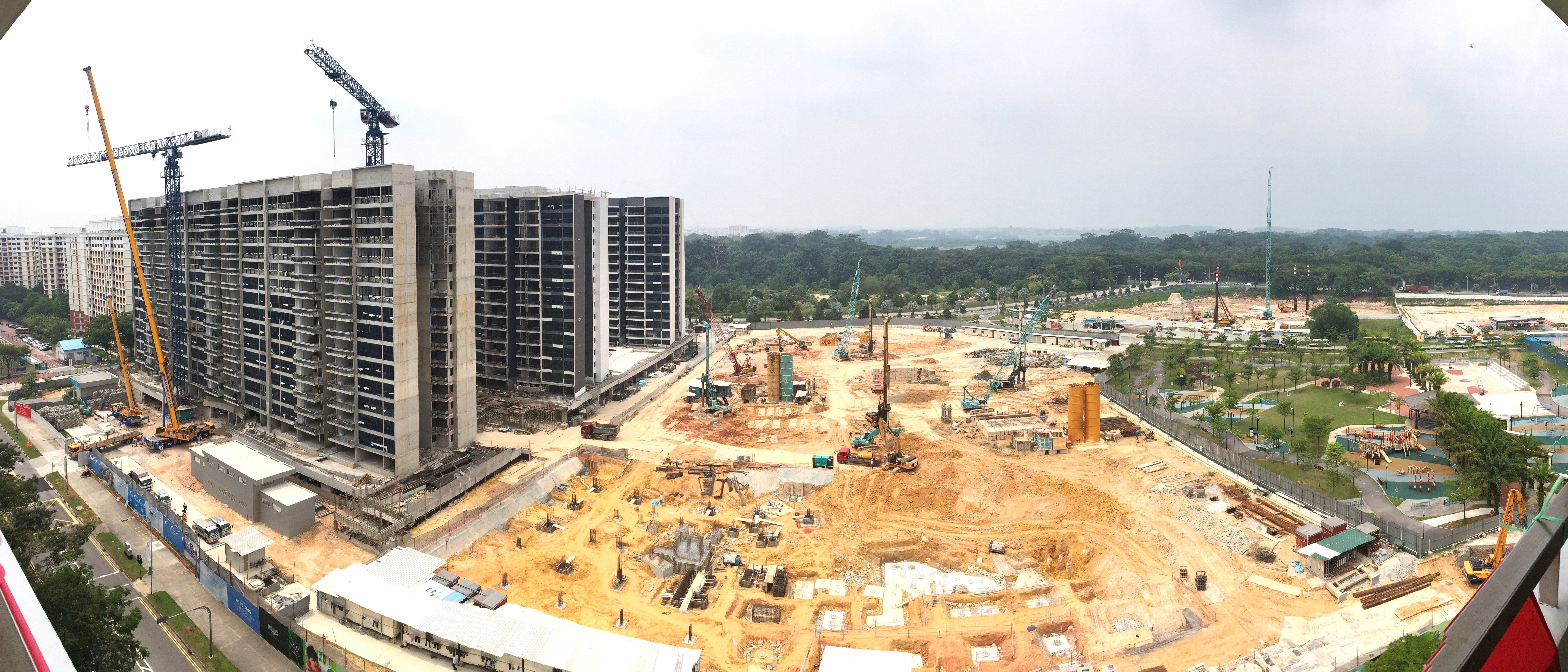 Resale prices fell by 0.3 per cent to 134.6 points from the previous quarter, the HDB said today (Oct 23). The continued decline comes after a 0.7 per cent and 6.2 per cent contraction in 2013 and 2014, respectively.
Resale transactions also fell by 7.4 per cent from the previous quarter to 4,893 units.
PropNex Realty's chief executive officer Ismail Gafoor also credited the falling prices to the increased Build-To-Order flat supply, where more than 90,000 BTO flats were launched between 2011 and 2014.
Next month, HDB will launch about 7,000 more BTO flats in Bidadari, Bukit Batok, Choa Chu Kang, Hougang, Punggol Northshore and Sengkang, as well as another 5,000 Sale of Balance flats — bringing the figure for new HDB flats being put on sale for the whole of this year to more than 20,000 new flats.
On the demand side, the recent measure to increase the income ceiling for new HDB flat applicants is expected to increase the demand for BTO flats, market-watchers say.
Noting that this "potent combination of measures" has effectively slowed the price growth of HDB resale prices, Mr Ismail added: "We continue to expect resale prices to fall for the next quarter of the year, but prices may have reached a bottoming-out level, as this is the lowest decline in more than two years."
Meanwhile, the number of applications approved for subletting of HDB flats fell to 10,018 units. This marked a decrease of 4.7 per cent from the previous quarter, even though rental volumes saw a 12.3 per cent increase over the same period last year, Mr Lim said.
He attributed it to tenants preferring 12-month leases instead of 24 months.
Mr Lim said: "Instead of increased demand, it's more likely that existing tenants are taking advantage of lower rents by signing shorter leases and moving around.
"Thus, as tenants are faced with an increasing number of choices, they will prefer properties with competitive rentals and attractive attributes."