SINGAPORE — Even as City Developments Limited (CDL), developer for executive condo, The Brownstone EC,  recorded a decline in its recent quarterly profit, the developer remained optimistic of prospects in its home market, notwithstanding continued challenges from property curbs and recent currency depreciation.
The company's strategy to diversify overseas is also taking shape, with projects in the United Kingdom, Japan and China making "good progress" and poised to gather "momentum and prominence" in the coming years, CDL executives said at its second-quarter earnings briefing yesterday.
Net profit for the quarter ended June 30 fell 3.2 per cent year-on-year to S$133.5 million, due to lower contribution from its property development segment, CDL said. During the same period, revenue declined 4.2 per cent to S$824.9 million.
Acknowledging that the real estate market here will remain challenging due to ongoing curbs and an impending interest rate hike, executive chairman Kwek Leng Beng said that fundamentals are still in Singapore's favour due to the scarcity of land. "Are properties liquid in Singapore? My view is it is very liquid because if you can't sell your condo for S$800,000, you reduce it to S$700,000 and I bet you that you can sell it, because this is such a small market," he said.
Mr Kwek also noted that buyer enquiries for penthouses are increasing, although most have chosen to stay on the sidelines in hopes that the Additional Buyer's Stamp Duty would be removed or tweaked.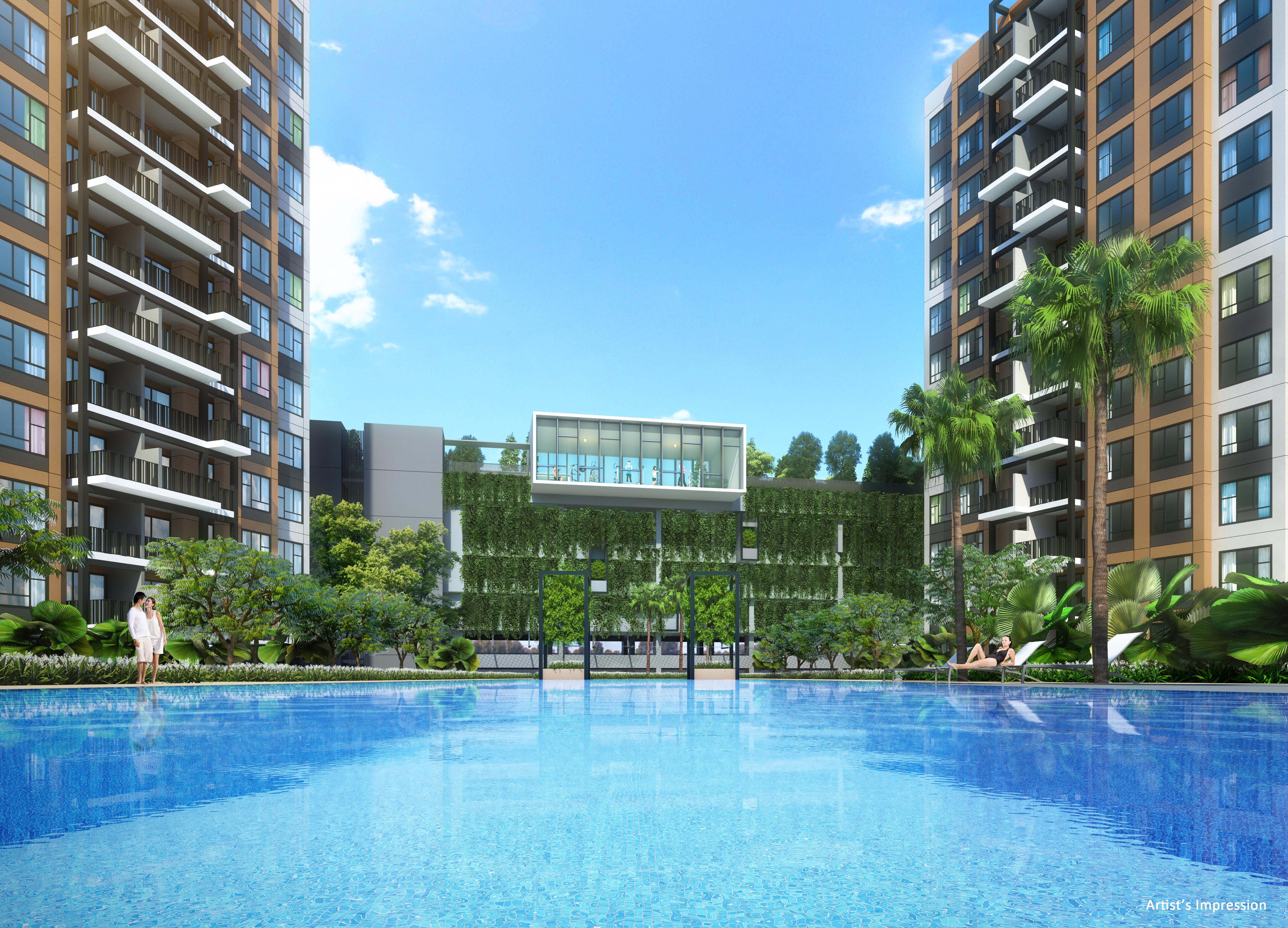 Nevertheless, CDL has plans to roll out a 505-unit executive condominium project in Yishun in the fourth quarter. It is also looking to launch the 190-unit luxury South Beach Residences when "market conditions are favourable". The office component of the mixed-use development has secured tenants for 96 per cent of its space, with the remaining 4 per cent in "advanced negotiations".
The developer is also looking to replenish its land bank here. Group general manager Chia Ngiang Hong said while land tenders here have seen keen competition especially from foreign players, the incidences have slowed down in recent tenders.
"We believe that with some of the parties having sufficient stock, they may slow down … We do have opportunities to come in (despite fewer available land supply)," he said.
Besides its home market Singapore, CDL continues to be confident of opportunities in China — where a recent devaluation of the yuan has sent a jolt through global markets. Chief executive Grant Kelly said China's asset market has stayed resilient despite volatility in the public equity segment.
"The market is at a price point of which we're active, which is 20,000 yuan (S$4,375) to 30,000 yuan a sqm for residential sales outside of Shanghai. At that price point, there is clear demand … If you believe in long-term fundamentals as we certainly do, (China) may provide very attractive entry points," he said.
CDL's hotel arm M&C is also gearing up its expansion plans despite short-term pressure from economic uncertainty in Asia, the Middle East and the eurozone.